Viena, Austria
The seventh edition of the European Cyber Security Challenge competition was held from September 13 to 16, 2022, in the city of Vienna, Austria. Those days the best young European talents in cybersecurity faced numerous challenges in search of victory.
The participants challenged their skills through many activities such as Jeopardy CTF, an international challenge with mixed teams, a conference program on artificial intelligence, and an escape room challenge.
Team Spain
The Spanish team approached the competition with great enthusiasm after a year of uncertainty. In the end, Spain finished in 12th position, despite the fact that the team remained in a good position throughout the competition, they were in the fifth position and remained so until just minutes before the end. The final scoreboard was very close and the details made all the difference.
Team Spain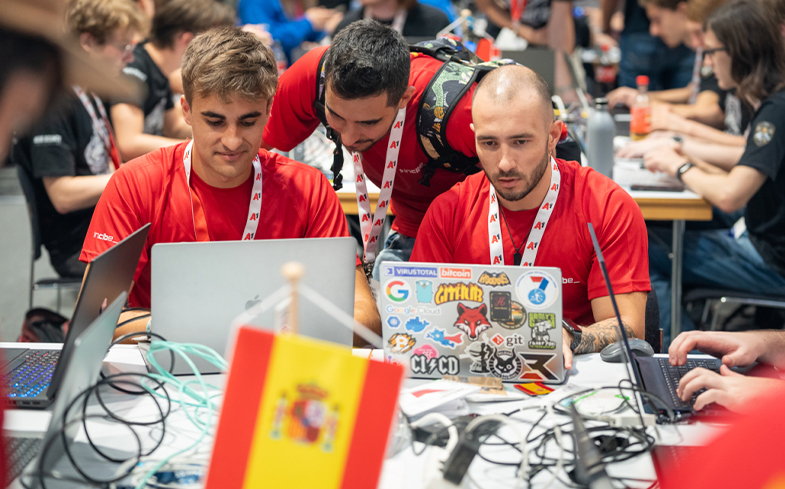 Team Spain challenging during day 1